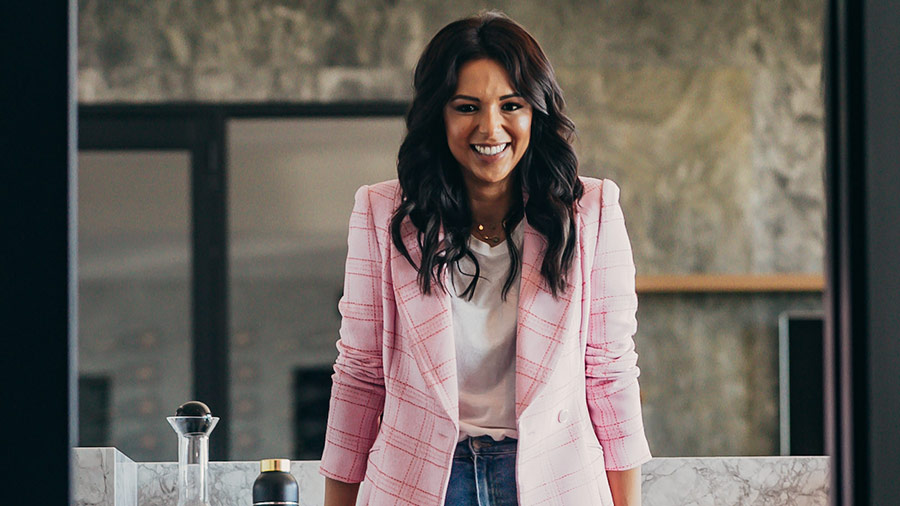 Wendy! Thank you for our little interview, we are so excited!
Tell us a little about Milk PR? When did you make the decision to start your own PR agency and how did you take the initial leap?
Hi Cove team! Thanks so much for having me. I love a good inception story. To cut a long story short, I started off my career working in house for Lorna Jane, managing all things social media, content creation and photoshoot campaigns for our channels. This was a time when social media was "just booming" and brands were starting to realise the importance of maintaining a social media presence. I gave this a good shot for 2 years (we were the first Aussie brand to ever hit 1MILL followers on Facebook, so that was a bit of a feat!) before I moved into another in-house role at Dissh – similar role, managing social media, digital content strategies and e-commerce photoshoots & brand campaigns. After another 2 years here, I turned to the other side and gave agency life a go. I was at a renowned Brisbane public relations agency for a short, but significant 8 months, before I decided to take the leap.
I've always been quite intuitive and have always thrived by following my gut and I never say no to taking a risk… just say yes and figure it out later right? I am quite impulsive aha. Don't get me wrong, I am extremely grateful for the brands I worked with before taking "the plunge" however I have always had this itch or feeling that there was something else out there and more to life than just the usual 9-5. So after some travels throughout Europe (those were the days..) I bit the bullet, quit my job and dove straight into the 24/7 life.
4 years on, we are still a lean, tight-knit team, with 3 on my side, working on an extremely diverse portfolio! I saw a gap for smaller, niche, agencies that brands really wanted to work with - the personal interaction, the relationship you build with someone who's more than just an account manager and the results you can achieve together!
Sure we do all things PR related, but social media has always been a strong foundation for us, as well as content creation, events and today, we now offer branding, design, art direction and styling, thanks to our friends at Oh Em Gee Creative (@ohemgeecreative)! We are progressive, nimble, approachable and we like to have fun!
It's safe to say Milk PR is thriving, if we do say so ourselves. How are you feeling about where your business is at during the current climate?
Thanks for the kind words! We are definitely BUSY at the moment. I wrote a post the other day about not using that word anymore… I prefer to use the term "productive." As time has gone on, I feel like we have really established who we are, what we are good at and why we do it. Firstly, I am extremely grateful to currently be in QLD, considering what else is going on in the country… things could be far worse!
In terms of business, no day is the same and it's always a load of fun! We have a nice mix of clients in hospitality, retail, property, beauty, and a few fashion clients, so things are always different – but I wouldn't have it any other way. One day you're at your desk writing copy, building strategies or having client meetings, another day, you're out on-site creating reels… aha. What even is my job! I sure do count my lucky stars for my team and the great work we produce day in, day out. We literally have to create something out of nothing and we are always down for the challenge.
Being at The Cove the last 3 months has also really boosted my productivity. From the wonderful team who support us every day with any random request, to the like-minded co-workers we get to interact with everyday… it's made such a huge difference in my quality of work and I look forward to coming into such a bright, light, creative space everyday. It's also been a springboard for some cool collaborations / cross-pollinations and it's been fantastic to be able to network, share our knowledge and learn from others who are on their journey.
What has been the biggest struggle/s so far on your business journey? As well as, of course, your biggest achievements?
Oh god. There are a few. But if it was easy, everyone would do it right? Definitely learning the ropes when it comes to accounting, learning to set boundaries (it's so easy to become accessible 24/7), learning to let go (and give my team autonomy to do their thing!), as well as maintaining "Space" to allow things to grow, nurture and even give myself a bit of grace for when times do get busy. I've become a lot better at catching myself before things get a little bit too hectic and I have to take a moment to create some space. Our jobs allow us to be creative… I need to ensure I always have space to allow that creativity to flow in order to achieve the best results.
In terms of achievements, I guess I am really proud to be out on my own for such a solid period of time. I've grown a lot both personally and professionally (I started milk when I was 25!) so a lot of wonderful things have happened since. And to say I've been able to do it all by myself (as in it goes into my pocket, and out of my pocket aha), I feel super accomplished and it's something nobody can ever take away from me. I am also extremely proud of the tight-knit team I now have on my side – they've been an instrumental part of milk's growth.
Moving forward, what are your main goals for the new financial year?
Definitely continue to ride the wave, maybe another team member would be nice… SOS! But I would also like to start some other projects I have had brewing in my head for a while… I am a huge advocate for wellness x business, in the sense that you really don't need to drive yourself to burn-out in order to succeed. I have a few ideas / little babies I am keen to bring into the world to help educate others on how to achieve this! They're both physical products… so watch this space!
Lastly, we are all loving the advice you have been sharing on both @milkpr.aus (even the post you mentioned earlier about the term busy vs productive) and your own personal account throughout Brisbane's most recent lockdowns. For those that haven't seen your posts and IG stories, could you share any tips on keeping motivated (as motivated as possible, anyway) and biz focused while WFH or post-lockdown?
Again, super grateful to be in QLD currently. My heart goes out to those in NSW & VIC. But for me, staying motivated is all about your environment. You are a product of your environment – hence The Cove. So, creating a multi-sensory positive experience at home is crucial. Get your incense/diffuser going, tidy up your space, play some music, it all makes a difference.
But some other tips:
Establish a routine. Put it in your calendar. Write it out every Sunday. Whatever works for you, our bodies thrive off consistency & if it's one less thing you have to think about, then you're already ahead!
Make your bed! I read a book about this – you should too or watch the speech made by US Navy Admiral William H McRaven. It's that notion of waking up and making your bed first thing really sets you up for success. You've already accomplished something before the day has even started! I have never skipped a day making my bed since.
Exercise. Even if it is for 30 minutes. Just do something to get your body moving and if you can do it outside, even better. Breathe that fresh air to get the endorphins going and really get out of your headspace.
Stay connected. Lots of people talk about the negatives of social media… but I think it comes down to user error. Make the most of being connected with your friends, other business owners, zooms, my friends and I would have zoom trivia nights or zoom dinner parties… There are some people I talk to frequently on Instagram who I have never met! We are more connected than ever, let's use it to our advantage rather than seeing it as a detriment.
Meditate! Sounds cliché I know… But this is something I have only just started. For real. And it's freaking hard. But making the time for it, just like brushing your teeth… it's a non-negotiable. It helps keeps the wheels moving and clears out any cobwebs. I can only do 10 minutes comfortably before getting an itch, but meditation really does create more time.
Thank you for the light that you bring into our space. We feel privileged to watch first-hand the success you are continuing to build for yourself. The Cove wishes you all the best moving through the year and into 2022.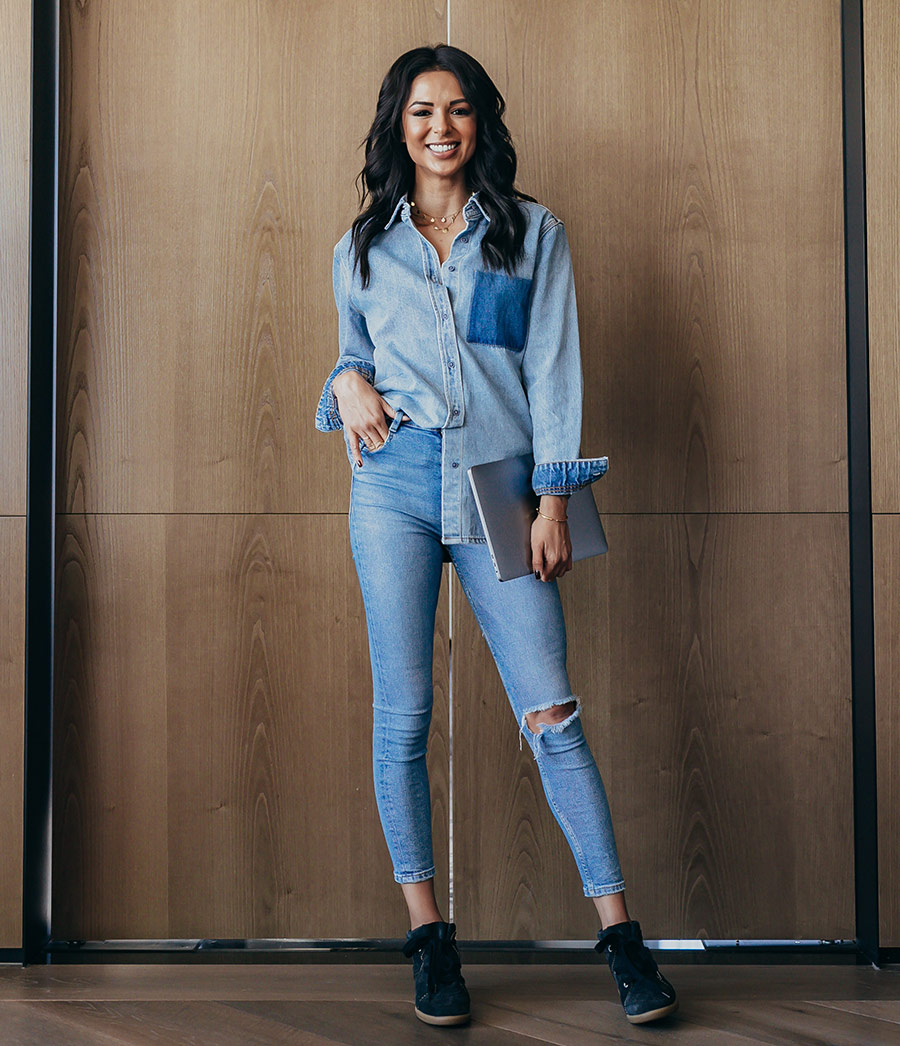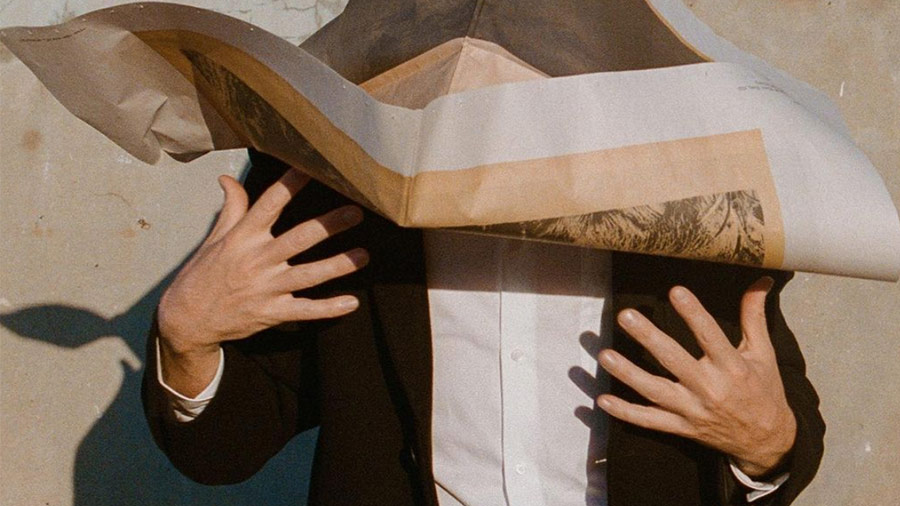 How does one plan to move forward with business this new financial year, in a current world which offers so many roadblocks that are out of our control?
In our best attempts to discover an answer to this oh-so-important question, we looked outward with hope and asked regular external client, Morgan Wilson, Founder of Creditte, for his expertise on the topic.
How do you plan in uncertainty? Many businesses will panic or avoid going through detailed plans altogether thinking, "there's no point in making projections because I have no idea what's going to happen!"
But in times of uncertainty, we need data-driven projections more than ever. To move forward with business this new financial year, you should:
Make projections: Account for multiple scenarios (best-case, worst-case, whatever-concerns-you-and-your-business case).
Be adaptable: Even though your projections might not come true, they give you guidelines for adjusting and making corrections when the course changes unexpectedly.
Have a strong view of cash flow and cash on hand: If times get tough, nothing is more important than cash. Accountants love the saying "cash is king" because nothing rings truer in business at any time, uncertain or otherwise! You need a crystal-clear view of where the cash stands in your business and how to drive it forward.
Speed and visibility: Above all, if your projections are going to matter, you need to be able to report your actual results as quickly as possible. With your actual data coming in via reports or even a financial dashboard, you can be quick to adjust before things get too far-off track.
Don't neglect planning this financial year. Of course, things won't go as expected. But when they don't, following these steps will put you in a position to make data-informed decisions, proper adjustments, and keep your business strong.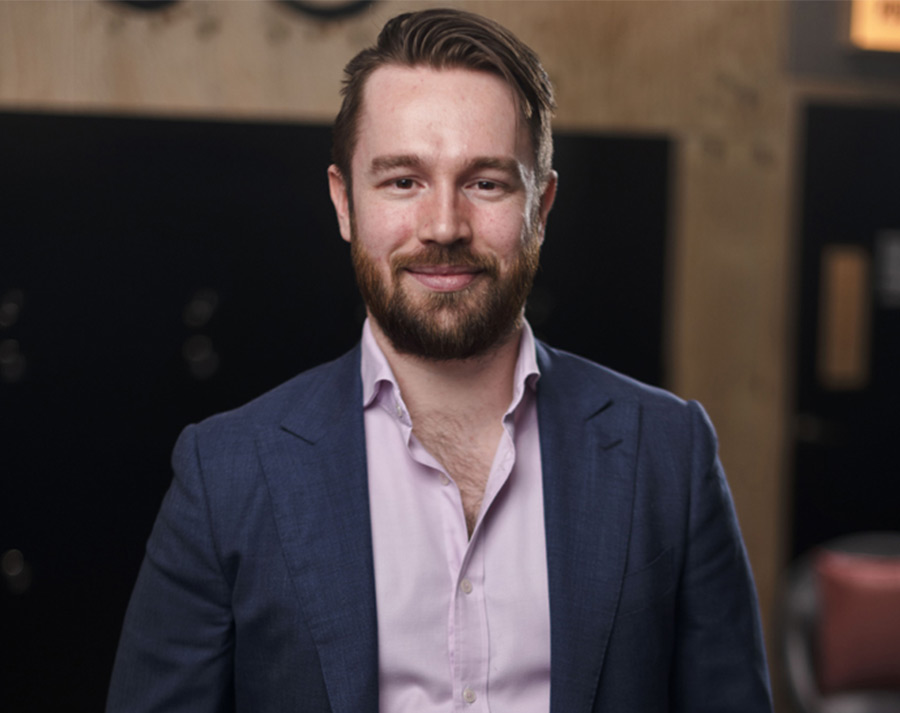 For the last 5 months opening and closing The Cove has been a little easier than usual. Since welcoming member Broderick Smith to our coworking space, he has, more often than not, arrived before us and left after us each working day. Broderick makes us laugh and we are frequently dragging him away from the desk for a chat, so what better way to introduce him and his business than with an interview.
We wanted to delve into what Brod does throughout his day to day as Principal of Transform LogiQ, and what he gets up to in his spare time.
"What is it you do for your day to day?" 
Typical day could involve workshops with clients, getting "under the hood" of business and thinking on my feet in response to what gets said, diving deeper to really pinpoint the root cause of business pain. I could be building the corporate strategic plan or a digital transformation strategy, architecting new tech solutions, developing governance frameworks or doing cyber risk assessments and security roadmaps. One of my favourite gigs is new product/service development and architecting apps and platforms. For Cove members I've developed an online shop of over 320,000 IT products.
"What were you doing before now, that led you to this career decision?" 
I'm a veteran of IT, spending 23 years in system integration, technology solution architecture and most recently (i.e. last decade) in cyber security, information and data management and digital transformation. Anyone can install and support technology, the difference is that I love throwing myself into my client's business and working out solutions that truly solve business problems.
"Although it doesn't look like you ever leave The Cove, (thanks for being our personal Cove Open and Closer), what do you keep yourself busy with outside of work?"
Hahaha I feel like I never leave the Cove at the moment! I'm into travel, food, wine and I'm a "car enthusiast" (read, I have too many cars!). Spending time with the family is my go-to – there's nothing better than the simple things, like a home-cooked meal surrounded by family (including Odin our dog!). I also like a road trip! A bucket list road trip is the Shitbox Rally in October.
"Tell us a bit more about Shitbox Rally. What is it, and what made you to take part in something that sounds so intense?" 
Well, pretty much all of us has lost a loved one from cancer. The shitbox rally challenges teams to drive cars worth less than $1000 across some of Australia most formidable roads (dirt), all in the name of raising money for the Cancer Council. It'll be a rough, tough and back breaking voyage, taking us from Mackay to Darwin in October, 3342 kms via the Savanna Way – all in only 7 days – in a 'shitbox'. Our 1995 EF Ford Falcon is (hopefully) up to the gruelling task!
Gratuitous plug alert.
We love Brod and what he's doing for this incredible cause. If you're interested in donating to help them cross 3,342km's and raise funds for The Cancer Council, you can donate here: https://2021spring.shitboxrally.com.au/rockat-tansky
Earlier this year, we welcomed an incredible new member to our space, who has very quickly become a quality friend to all of our community members and staff.
We reached out to Barlow to share more on his story and current career path, as well as what led him to The Cove…
"I spend my time researching financial markets and managing personal investments.
2020 was a transformative year for me after overcoming a few hurdles, including the loss of my father.
Once I relocated back to Brisbane from London (when COVID-19 really started to wreak havoc), and having nothing but time up my sleeves, I found that a constructive way in coping with unemployment, lockdown and death was to dive deep into research on global markets, small cap companies, crypto assets, and emerging technologies".
"Initially this served as a distraction from the constant dejection, however it has slowly morphed into a real passion that now gets me up in the morning" he said.
"An important message for anyone experiencing grief or suffering from their own circumstances, is that it's extremely valuable to find a purposeful hobby, sport, or new field that challenges and stimulates you, and throw yourself into it.
Thankfully, my family and trusted friends also kept me positive. Even minor forms of depression are ubiquitous and can easily get the better of someone who doesn't have the right support network, so you should never be afraid of talking about it with those close to you".
"After spending much of the year working from home, I decided to branch out and join The Cove Workspace which has only improved my mental health. The space offers an incredibly refreshing environment with several industries under the one roof, who most importantly are all legends".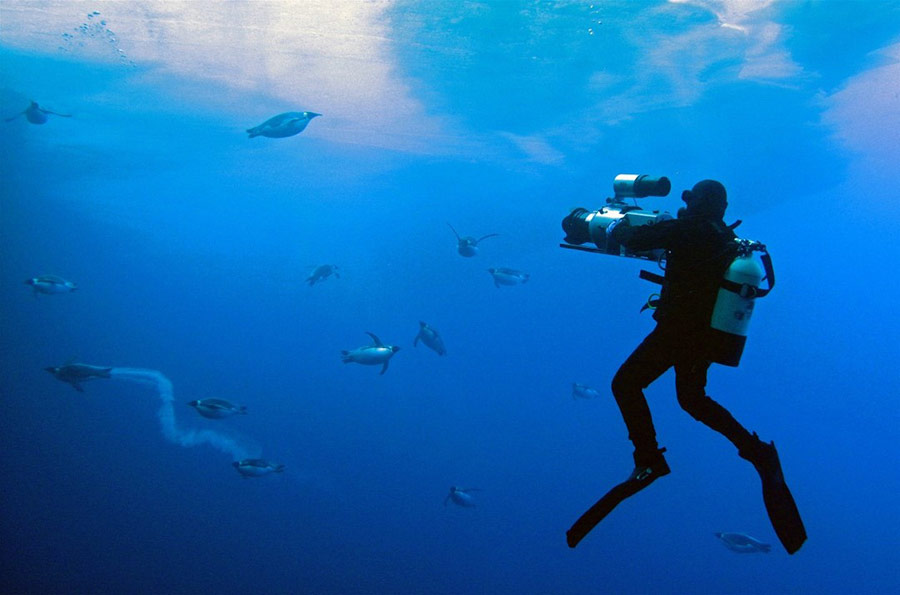 Earlier this year, when signing an influx of new members here at The Cove Workspace, we came across a man with lively character and, as it turns out, a lively career background. Introducing Australian Wildlife Biologist and Filmmaker, Chadden Hunter. The BBC and National Geographic Filmmaker has an impressive CV, his more recent roles consisting of Producer/Director for Seven Worlds One Planet and Planet Earth 2, as well as Series Producer on Wild Arabia and Principal Director on Frozen Planet. Hunter has recently, however, returned to his roots and taken a new position as Executive Producer at Wildbear Entertainment.
In light of our focus on the Creative Industry for the month of March, we decided to ask him a few questions about his career in film thus far, and his advice for young aspiring filmmakers alike…
So, you didn't realise you would go on to pursue film in the beginning did you? What influenced your decision to delve into the world of film making?
From a young age I had a passion for nature and wanted to share it with other people.  I followed an academic path thinking I'd become a biology professor in University.  But while I was living in the remote mountains of Ethiopia studying gelada baboons for my PhD a BBC film crew arrived to make a film about my monkeys and my research. National Geographic magazine followed and some more film crews, and with each one I learnt more about the art of story-telling as a way to reach and move people.  It was an epiphany for me to realise if I switched from academia for media I could share my love of nature with not just a classroom but with millions of people.
Did you have any key mentors, idols or icons that helped you navigate your career?
Obviously Sir David Attenborough's been a huge influence on many of us who have ended up in wildlife filmmaking. I first met him at my field site in Ethiopia over 20 years ago when he came with a crew to film Life of Mammals. David's incredibly humble and curious and wanted me to tell him all about the gelada baboons. It was a pinch-yourself moment to be teaching your childhood something. I've been lucky to mainly work of Attenborough TV series ever since.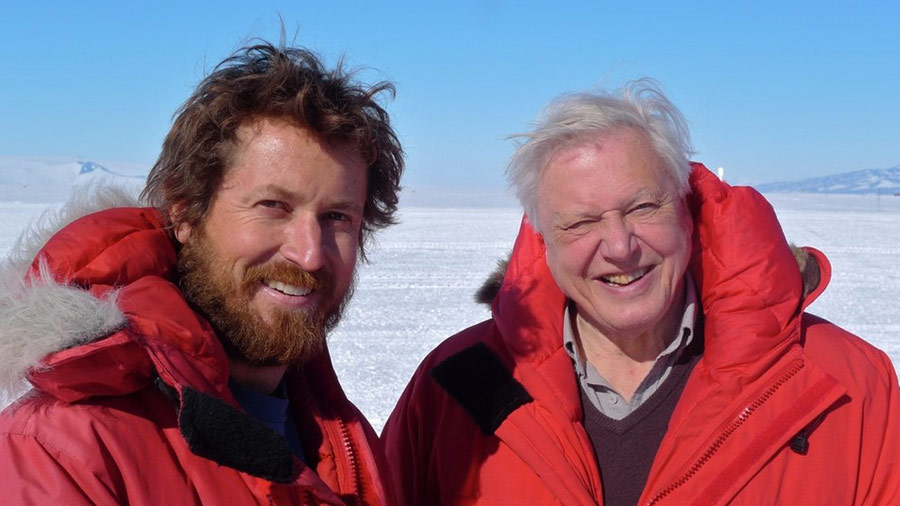 Where has your career taken you, and would you have a favourite destination and/or experience?
I'm profoundly grateful that my job has taken me to so many exotic corners of the world. I'm a hot weather person and growing up in north Queensland I just love the tropics. There's something about the abundance of life in a rainforest that I find exhilarating and magical. But the trips to Antarctica while filming Frozen Planet were probably the most memorable (and dangerous!). Scuba-diving underneath the Antarctic ice sheet and having whirls of emperor penguins come up from the depth to circle around me was rather special.
Do you have any advice for someone wanting to pursue the filmmaking industry?
If you asked everyone in wildlife filmmaking how they got to where they are, every one of us would have a different story.  The only common denominator is that none of us gave up.  It's a career, like art or music, that relies on you living and breathing it as a passion before anyone will give you a job.  The good news is you don't need any particular skills or education.  But you need to make hobbies of going out an observing nature or making and editing films on your phone.  It might take a few years and a few side jobs to get there but if it's your passion and you don't give up then I assure you'll one day be in the world's best career!
And, how has The Cove been for you since getting back up and running here in Brisbane?
The Cove has been heaven for me.  I've been on the road a lot and returning home to Australia after years of living overseas in swamps and ice-caves I've craved a cosy, quiet, yet friendly workspace.  It's so comfy it actually feels more like a resort than any office I've worked in.  I also love the wonderful eclectic bunch of new friends I'm making!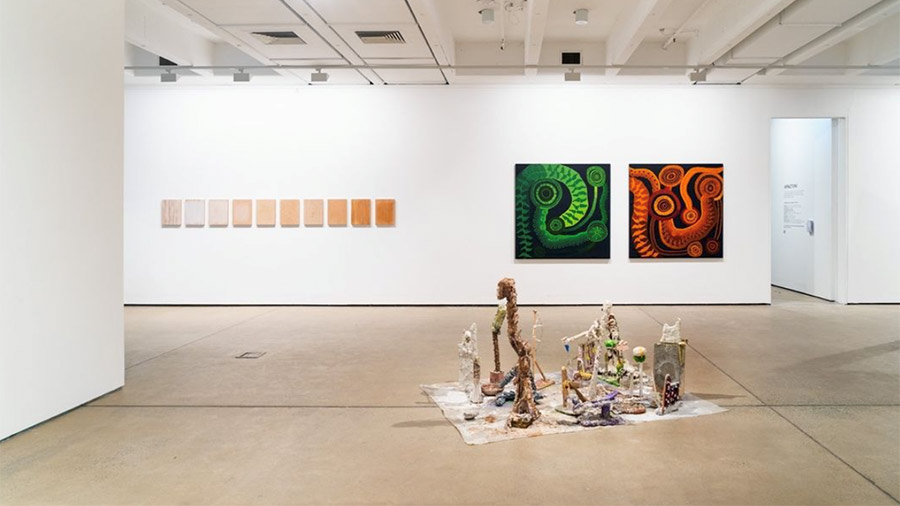 For the month of March, we are shining light on The Arts and creativity. So what better way to delve into the industry than to chat with close friends of The Cove and Cove members? We reached out to Liz Nowell, Director of The institute of Modern Art, Brisbane, and asked her a little more about her experiences and career thus far.
1. What enticed you to pursue a career in the Creative Industries? 
I was drawn to the arts because I have a deep belief in its capacity to transform our lives. I'm a curator, not an artist, and so I think I am more passionate about the arts as a platform for social change, then I am about creativity per se. Ultimately, what I think excited me about a career in the arts was the opportunity to meet likeminded people who were passionate about things I care deeply about: community, human connection, justice and culture.
2. Do you have a favourite experience/moment in your career thus far?
I spent 6 months living in New York, undertaking a curatorial internship at the Sackler Centre for Feminist Art at the Brooklyn Museum. The opportunity to work with such an incredibly broad and idiosyncratic collection was a really seminal experience for me. But equally as amazing has been my time working with First Nations artists. In July this year, we're presenting a major survey exhibition of Kokatha/Nukunu artist Yhonnie Scarce, and she very generously invited me to travel with her across Country. Learning about her family, culture and history was such an honour and an experience I will never forget.
3. What would your advice be for someone beginning their careers in the Creative Industries?
Build networks, be kind. Honestly, the creative industries are built on, well, creativity!, but also connections. Getting to know the key players is critical if you want to get a foot in the door. But I think you really need to do that in a way that is genuine and sincere – being invested in your community and sector is a great start.
4. What's your go-to creative outlet and how do you keep your creative mind active?
I tend to turn to introspective practices to reignite my creativity. Working in the arts means I am around creativity a lot, and sometimes I need to reorient my brain so that I can maintain my energy and ideas at work. Meditation, reading and exercise all help me recalibrate. Also, going on 'work retreats' and by that, I mean switching off my laptop, grabbing a few books and immersing myself in nature for a few days. Running an arts organisation requires a lot of bandwidth, as well as the capacity to think laterally, strategically, creatively and intellectually. Being able to escape the daily grind is absolutely critical for big picture thinking.
5. Your favourite artist you're following right now would be…
Honestly, that is nearly impossible to answer! That said, if I had to choose… the artists working from Buku-Larrŋgay Mulka Centre – an art centre in northeast Arnhem Land – are really making some of the most exciting work I have seen in years. Nyapanyapa Yunupingu and Dhambit Mununggurr bark paintings are sublime, and are rarely at the fore of contemporary painting in my opinion. And artists like Wukun Wanambi are doing such amazing things integrating Yolŋu culture and technology.
A New Focus
Art, Interesting and Culture
Offices have taken a backseat in recent years due to the ever-growing need for spaces that can accommodate the 'free agent'. While it may hold true that many companies have in fact left the longstanding concept of an office behind them, there is, in response, an evolving paradigm shift in companies to 'recognise the role of the working environment in the productivity of their teams'.
Along-side the ideology of investing in the working environment and creating spaces of inspiration, is the coinciding notion of enhancing and facilitating community. A prime example of this workplace synergy and interdependence exudes from Kapel De Waterhond (The Waterdog) in the town of Sint-Truiden, Belgium. The offices are no usual revamp, with careful intelligence reflected in its design, proving to be more than a restoration and a beautiful workspace.
Despite intentions to reimagine and repropose these spaces, there is a common thread that runs through the design. Whilst reconfiguration of the structure to meet the needs of a working office is central, maintenance of the integrity and history of the existing structure comes in at a close second.
From a dilapidated chapel to a workspace with purpose, The Waterdog is a prime example of how our thought processes around the working environment of companies is being truly considered and subsequently altered. With a consciousness for community, this 50-year dormant structure now poses as a space that has hosted art exhibitions, corporate dinners, jazz concerts and photo shoots – in addition to its role as a workspace.
A former bank in the historic centre of Montreal is another exemplar transformation. Providing as both an office and a space for freelance workers, Crew Offices and Café by Henri Cleinge has seen a 1926 Royal Bank transform into an environment that encourages community by facilitating interaction between its members and workers.
"This environment was meant to create a flow and possible interactions between permanent and temporary workers, nurturing co-working in the tech community," says Cleinge.
Adaptive reuse allows an insight into the everevolving focus on our working environments and ultimately the importance companies are placing in it, allowing their employees to work from spaces that provide more than a mere desk.
Unlike a traditional office, a coworking space offers a far greater amount of flexibility as well many other added benefits. Work from home one day, choose your own hours, and have access to all the amenities and conveniences of regular office when required. Importantly, you need to feel that the space enhances your personal creativity and productivity. The Cove is a custom designed office space providing the perfect platform to harbour entrepreneurial minds. Read on for our tips to ensure your coworking space is not just a rented desk, but a source of collaboration, inspiration and connection to a professional, supportive community.
Choose A Space That is the Right Fit for You
Just like regular workplaces, every coworking space has a unique culture. Before deciding on a coworking space, you need to be sure you and your business fit in well with that culture. You should also ensure it has all the appropriate amenities that you might need, such as meeting and conference rooms, coffee and refreshments, mail services, copying services and powerful WiFi. The space should also be in a desirable and convenient location that aligns with your brand or business.
Become Part of the Community
Coworking spaces foster a collaborative community and promote a healthy workplace culture. Look for opportunities to connect. Take initiative to introduce yourself and make your business known at community events so everyone's aware of who you are and what you do. Don't try to constantly sell your product or service, instead offer opinions and seek out expert advice. Participating in networking events presents a great opportunity to get to know your fellow coworkers better, and they may also help broaden and expand your own personal horizons. You never know what you might learn or who you might meet at community events. Be friendly and approachable, a simple 'hello' will go a long way, and may help you to land a collaboration, get your next client or create a new best friend. Mingle with people in fields that are different from your own or have a break with someone in your field and discuss opportunities and issues within the industry.
Don't Just Network, Socialise Too
Socialising in a normal office environment means you are generally socialising with people privy to all of the same information you are about the same type of business. By socialising with people from a shared space, you may end up having conversations with individuals from different walks of life, that work in entirely different areas, that could provide inspiration or an entirely new way of looking at your own business. You may even make one or a group of new best friends that make coming to work a more pleasant experience.
Ask for help
An important part of the coworking culture is helping and supporting each other. If you need help speak up, let your coworkers guide you through the infinite resources of their networks and knowledge. Unlike traditional offices, you are lucky to be surrounded by people with a wealth of knowledge and skills across all different fields and industries so use them, and offer your expert guidance in return when needed.
Use Your Resources
Put all the resources available to you to full use. Many coworking spaces have great discounts for other businesses nearby, restaurants, cafes, gyms, events and conferences. You may also get complimentary tickets to various workshops and networking events happening across the city. Don't be afraid to ask for any such perks.
Split across two levels, The Cove offers a range of shared workspaces and luxury office suites designed for entrepreneurs and small businesses to collaborate, create and connect. If you are looking for the ideal coworking place in Brisbane that will allow you to work next to like-minded creative professionals and enable you to build relationships and grow your business contact The Cove today. With a range of memberships available, we have the perfect coworking solution for you.
A great coworking space goes beyond the basics of fast WiFi, conference rooms and mail services to give members something more, bringing together the all best features from traditional workplaces and combining them with the extra details modern workers demand. In addition to amazing interiors, refreshments and welcoming staff, there are a few features that take an ordinary shared workspace make it extraordinary. The Cove is Brisbane's answer to those seeking a truly unique coworking space. Here's 4 things that make a coworking space more than just another workplace.
A Warm Community Vibe
One of the most important elements of a successful coworking space is a vibrant and positive community feel. It should be a place that emits an inspiring energy, where people feel they belong and want to share ideas, socialise and collaborate with like-minded people in a safe, creative and non-competitive environment. Great coworking spaces go the extra mile to build and strengthen their community, by employing friendly and welcoming staff, hosting social and networking events and encouraging other activities that bring people together, empowering small businesses to thrive.
Access to Regular Events
While events and networking opportunities are beneficial to entrepreneurs and freelancers who may be entering into a new venture, they also provide opportunity for professionals who more established to get fresh perspectives from the people around them. Events not only benefit members of the coworking spaces, they help to maintain the community spirit. Events could be simple such as a morning coffee hour or a weekly happy hour, or more involved such as workshops and networking activities, family days or study tours. Whether for social or networking purposes, events help to create a collection of engaged people who care about the space and each other.
The Right Location
A great coworking space should also be in a desirable and convenient location. Usually in the heart of a vibrant and more affluent suburb or in the heart of the city, with good access to public transport or freeway links. A space in close proximity to a variety of restaurants, cafes and other retail amenities allows business meetings happen lunch or coffee without the need to jump into the car. A top location also gives clients the first impression that you are successful and builds an initial level of trust.
Safety and Security
As an entrepreneur, freelancer or small business, you need to be sure your data, business files, and other assets are protected. You should look for a place with high safety standards, both online and offline. A great coworking space will:
Feel safe while entering, leaving and moving about – having visible surveillance cameras, or even security guards.
Have encrypted WiFi with anti-hacking software installed.
Ensure contact information of customers and clients is protected.
Ensure private offices can be locked and the entire space is only accessible to members during non-business hours.
In the coworking universe, there's now something for everyone. While coworking spaces all vary in appearance and atmosphere from corporate to creative and anywhere in between, most coworking spaces are a lot more alike than they are different – they all have places to sit, office amenities, coffee, WiFi and people. Finding the right space for you is all about the added extras the space provides to create a warm and buzzing community of professional, like-minded people. If you are looking for a creative, collaborative and supportive environment where you connect with other individuals and grow your business, contact the team at Cove today.