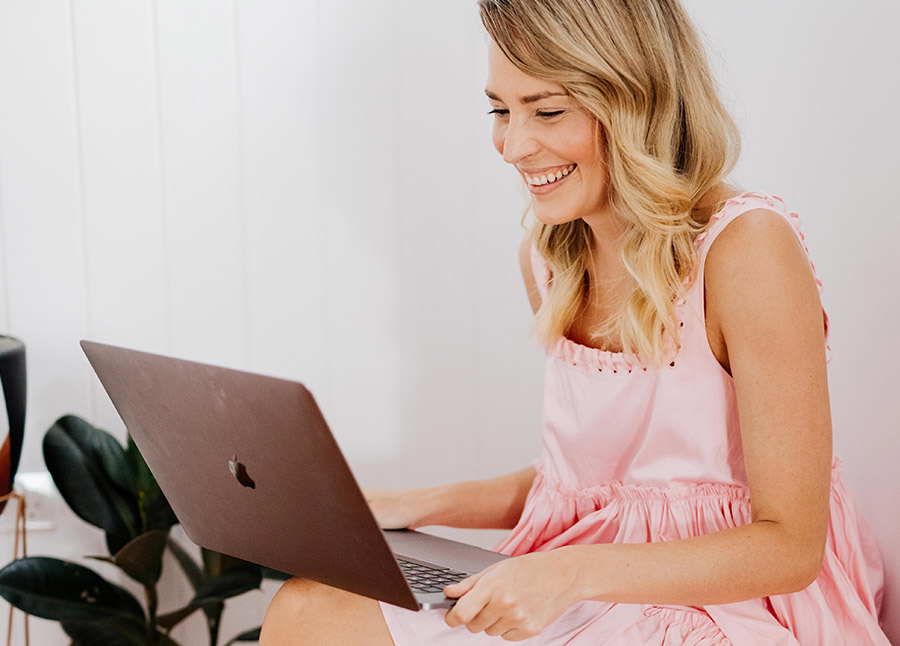 Member Feature - Gabrielle Chelius
Gabby! Thank you for our little interview, we are so excited!
Tell us a little about OMG Creative… When did you make the decision to start your own branding studio? What was your 'aha' moment? How did you fall into this space?
Hello!
We are a female founded brand & creative studio. Driven by strategy and brand, our purpose is to empower female led brands to grow & launch work that is purpose driven and fun!
I have worked in the industry as a designer and art director for many years now and have always wanted at some point to do my own thing but didn't feel fully ready or equipped. However, a few big life things happened at the beginning of this year, so I decided to take the opportunity and see if I could run my own gig.
You're new to our Cove Community, welcome! What initiated the move to a co-working space?
Thank you! My work BFF, Wendy at Milk PR was really the catalyst. I have the pleasure of working side by side with Wendy on Milk PR and we have collaborated on a few projects as well, and it all made sense to make the move together.
How are you feeling about where your business is at during the current climate?
OMG is still very much in its infancy, we are only 10 months old, so everything is still simultaneously exciting, scary, fun and overwhelming.
With that being said, it has been the most fulfilling 10 months of my career thus far and I am so grateful for all of the beautiful clients and friends I made along the way. I'm super excited for what 2022 holds.
What has been the biggest struggle/s so far on your business journey? As well as, of course, your biggest achievements?
The biggest struggle would have to be the business side/logistical side of everything. Figuring out and navigating cash flow, dealing with the anxiety of the unknown, accounting, sales etc
My biggest achievement is having OMG be sustainable enough that I can fully support myself and say I run my own business. I remember thinking about where I am today and trying to figure out how to do it and here I am! Also working with a lot of aligned female founders on rebranding and launching their businesses this year has been amazing.
We love the energy you bring to our space! What are some of your favourite must-have tools you use to ensure day-to-day success?
Oh, thank you!
I am huge planner, and I couldn't live without Toggl (my project management and tracking platform), Slack and my focus playlist from headspace. The one thing I have learnt this year is trying not to burn the candles at both ends, so no more working till midnight and adding meditation, mindfulness and working out into my schedule, really helps to bring the best me to work every day (well most days haha)
Quick fire-away questions…
Currently listening to… Creativity INC by Ed Catmull (on Audible)
Currently reading… I read three books at given time haha. At the moment it's Beautiful World, Where Are You by Sally Rooney, The Bell Jar by Sylvia Plath and Rising Strong by Brene Brown
Tell us something only a local would know… Gerard's Bistro is my go-to! Been a long-time favourite.
If you weren't in design… I would be in fashion or floral design!
Thank you for the light that you bring into our space. We feel privileged to watch first-hand the success you are continuing to build for yourself. The Cove wishes you all the best moving through the year and into 2022.