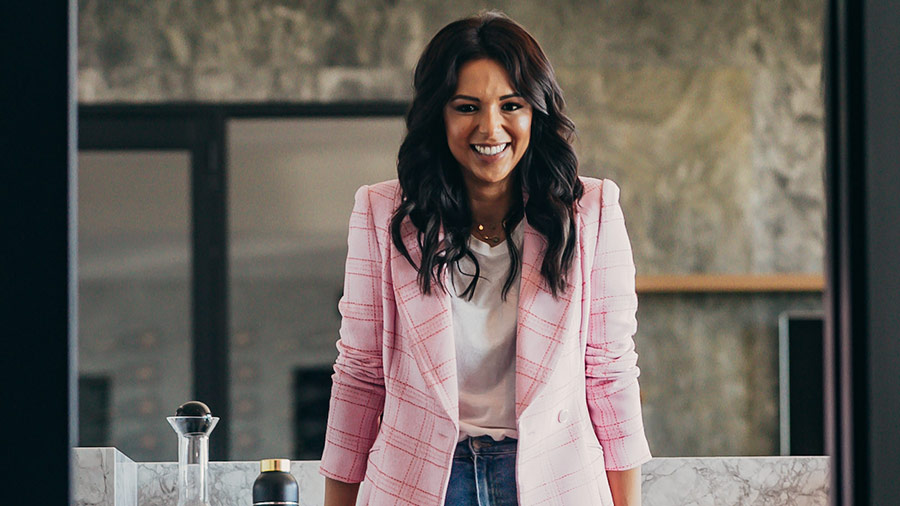 Wendy! Thank you for our little interview, we are so excited!
Tell us a little about Milk PR? When did you make the decision to start your own PR agency and how did you take the initial leap?
Hi Cove team! Thanks so much for having me. I love a good inception story. To cut a long story short, I started off my career working in house for Lorna Jane, managing all things social media, content creation and photoshoot campaigns for our channels. This was a time when social media was "just booming" and brands were starting to realise the importance of maintaining a social media presence. I gave this a good shot for 2 years (we were the first Aussie brand to ever hit 1MILL followers on Facebook, so that was a bit of a feat!) before I moved into another in-house role at Dissh – similar role, managing social media, digital content strategies and e-commerce photoshoots & brand campaigns. After another 2 years here, I turned to the other side and gave agency life a go. I was at a renowned Brisbane public relations agency for a short, but significant 8 months, before I decided to take the leap.
I've always been quite intuitive and have always thrived by following my gut and I never say no to taking a risk… just say yes and figure it out later right? I am quite impulsive aha. Don't get me wrong, I am extremely grateful for the brands I worked with before taking "the plunge" however I have always had this itch or feeling that there was something else out there and more to life than just the usual 9-5. So after some travels throughout Europe (those were the days..) I bit the bullet, quit my job and dove straight into the 24/7 life.
4 years on, we are still a lean, tight-knit team, with 3 on my side, working on an extremely diverse portfolio! I saw a gap for smaller, niche, agencies that brands really wanted to work with - the personal interaction, the relationship you build with someone who's more than just an account manager and the results you can achieve together!
Sure we do all things PR related, but social media has always been a strong foundation for us, as well as content creation, events and today, we now offer branding, design, art direction and styling, thanks to our friends at Oh Em Gee Creative (@ohemgeecreative)! We are progressive, nimble, approachable and we like to have fun!
It's safe to say Milk PR is thriving, if we do say so ourselves. How are you feeling about where your business is at during the current climate?
Thanks for the kind words! We are definitely BUSY at the moment. I wrote a post the other day about not using that word anymore… I prefer to use the term "productive." As time has gone on, I feel like we have really established who we are, what we are good at and why we do it. Firstly, I am extremely grateful to currently be in QLD, considering what else is going on in the country… things could be far worse!
In terms of business, no day is the same and it's always a load of fun! We have a nice mix of clients in hospitality, retail, property, beauty, and a few fashion clients, so things are always different – but I wouldn't have it any other way. One day you're at your desk writing copy, building strategies or having client meetings, another day, you're out on-site creating reels… aha. What even is my job! I sure do count my lucky stars for my team and the great work we produce day in, day out. We literally have to create something out of nothing and we are always down for the challenge.
Being at The Cove the last 3 months has also really boosted my productivity. From the wonderful team who support us every day with any random request, to the like-minded co-workers we get to interact with everyday… it's made such a huge difference in my quality of work and I look forward to coming into such a bright, light, creative space everyday. It's also been a springboard for some cool collaborations / cross-pollinations and it's been fantastic to be able to network, share our knowledge and learn from others who are on their journey.
What has been the biggest struggle/s so far on your business journey? As well as, of course, your biggest achievements?
Oh god. There are a few. But if it was easy, everyone would do it right? Definitely learning the ropes when it comes to accounting, learning to set boundaries (it's so easy to become accessible 24/7), learning to let go (and give my team autonomy to do their thing!), as well as maintaining "Space" to allow things to grow, nurture and even give myself a bit of grace for when times do get busy. I've become a lot better at catching myself before things get a little bit too hectic and I have to take a moment to create some space. Our jobs allow us to be creative… I need to ensure I always have space to allow that creativity to flow in order to achieve the best results.
In terms of achievements, I guess I am really proud to be out on my own for such a solid period of time. I've grown a lot both personally and professionally (I started milk when I was 25!) so a lot of wonderful things have happened since. And to say I've been able to do it all by myself (as in it goes into my pocket, and out of my pocket aha), I feel super accomplished and it's something nobody can ever take away from me. I am also extremely proud of the tight-knit team I now have on my side – they've been an instrumental part of milk's growth.
Moving forward, what are your main goals for the new financial year?
Definitely continue to ride the wave, maybe another team member would be nice… SOS! But I would also like to start some other projects I have had brewing in my head for a while… I am a huge advocate for wellness x business, in the sense that you really don't need to drive yourself to burn-out in order to succeed. I have a few ideas / little babies I am keen to bring into the world to help educate others on how to achieve this! They're both physical products… so watch this space!
Lastly, we are all loving the advice you have been sharing on both @milkpr.aus (even the post you mentioned earlier about the term busy vs productive) and your own personal account throughout Brisbane's most recent lockdowns. For those that haven't seen your posts and IG stories, could you share any tips on keeping motivated (as motivated as possible, anyway) and biz focused while WFH or post-lockdown?
Again, super grateful to be in QLD currently. My heart goes out to those in NSW & VIC. But for me, staying motivated is all about your environment. You are a product of your environment – hence The Cove. So, creating a multi-sensory positive experience at home is crucial. Get your incense/diffuser going, tidy up your space, play some music, it all makes a difference.
But some other tips:
Establish a routine. Put it in your calendar. Write it out every Sunday. Whatever works for you, our bodies thrive off consistency & if it's one less thing you have to think about, then you're already ahead!
Make your bed! I read a book about this – you should too or watch the speech made by US Navy Admiral William H McRaven. It's that notion of waking up and making your bed first thing really sets you up for success. You've already accomplished something before the day has even started! I have never skipped a day making my bed since.
Exercise. Even if it is for 30 minutes. Just do something to get your body moving and if you can do it outside, even better. Breathe that fresh air to get the endorphins going and really get out of your headspace.
Stay connected. Lots of people talk about the negatives of social media… but I think it comes down to user error. Make the most of being connected with your friends, other business owners, zooms, my friends and I would have zoom trivia nights or zoom dinner parties… There are some people I talk to frequently on Instagram who I have never met! We are more connected than ever, let's use it to our advantage rather than seeing it as a detriment.
Meditate! Sounds cliché I know… But this is something I have only just started. For real. And it's freaking hard. But making the time for it, just like brushing your teeth… it's a non-negotiable. It helps keeps the wheels moving and clears out any cobwebs. I can only do 10 minutes comfortably before getting an itch, but meditation really does create more time.
Thank you for the light that you bring into our space. We feel privileged to watch first-hand the success you are continuing to build for yourself. The Cove wishes you all the best moving through the year and into 2022.