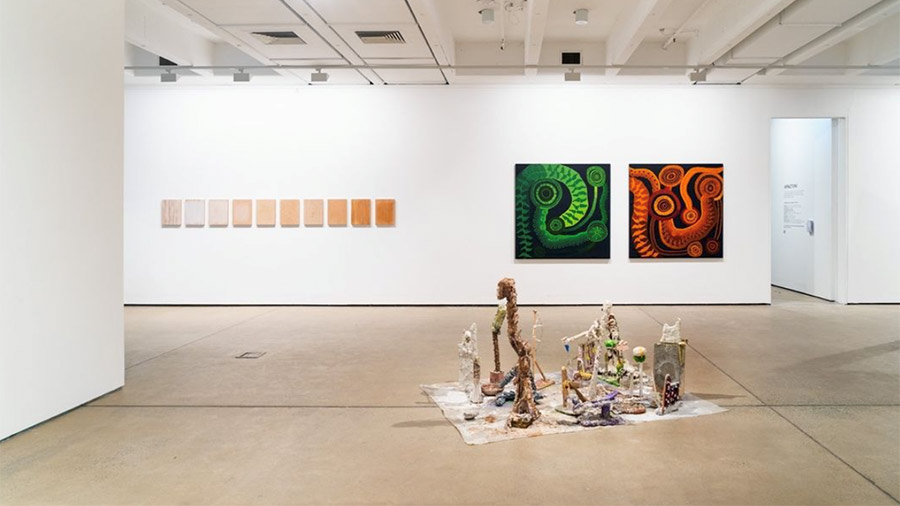 For the month of March, we are shining light on The Arts and creativity. So what better way to delve into the industry than to chat with close friends of The Cove and Cove members? We reached out to Liz Nowell, Director of The institute of Modern Art, Brisbane, and asked her a little more about her experiences and career thus far.
1. What enticed you to pursue a career in the Creative Industries? 
I was drawn to the arts because I have a deep belief in its capacity to transform our lives. I'm a curator, not an artist, and so I think I am more passionate about the arts as a platform for social change, then I am about creativity per se. Ultimately, what I think excited me about a career in the arts was the opportunity to meet likeminded people who were passionate about things I care deeply about: community, human connection, justice and culture.
2. Do you have a favourite experience/moment in your career thus far?
I spent 6 months living in New York, undertaking a curatorial internship at the Sackler Centre for Feminist Art at the Brooklyn Museum. The opportunity to work with such an incredibly broad and idiosyncratic collection was a really seminal experience for me. But equally as amazing has been my time working with First Nations artists. In July this year, we're presenting a major survey exhibition of Kokatha/Nukunu artist Yhonnie Scarce, and she very generously invited me to travel with her across Country. Learning about her family, culture and history was such an honour and an experience I will never forget.
3. What would your advice be for someone beginning their careers in the Creative Industries?
Build networks, be kind. Honestly, the creative industries are built on, well, creativity!, but also connections. Getting to know the key players is critical if you want to get a foot in the door. But I think you really need to do that in a way that is genuine and sincere – being invested in your community and sector is a great start.
4. What's your go-to creative outlet and how do you keep your creative mind active?
I tend to turn to introspective practices to reignite my creativity. Working in the arts means I am around creativity a lot, and sometimes I need to reorient my brain so that I can maintain my energy and ideas at work. Meditation, reading and exercise all help me recalibrate. Also, going on 'work retreats' and by that, I mean switching off my laptop, grabbing a few books and immersing myself in nature for a few days. Running an arts organisation requires a lot of bandwidth, as well as the capacity to think laterally, strategically, creatively and intellectually. Being able to escape the daily grind is absolutely critical for big picture thinking.
5. Your favourite artist you're following right now would be…
Honestly, that is nearly impossible to answer! That said, if I had to choose… the artists working from Buku-Larrŋgay Mulka Centre – an art centre in northeast Arnhem Land – are really making some of the most exciting work I have seen in years. Nyapanyapa Yunupingu and Dhambit Mununggurr bark paintings are sublime, and are rarely at the fore of contemporary painting in my opinion. And artists like Wukun Wanambi are doing such amazing things integrating Yolŋu culture and technology.